The Puppy Process at SoFlo Labradors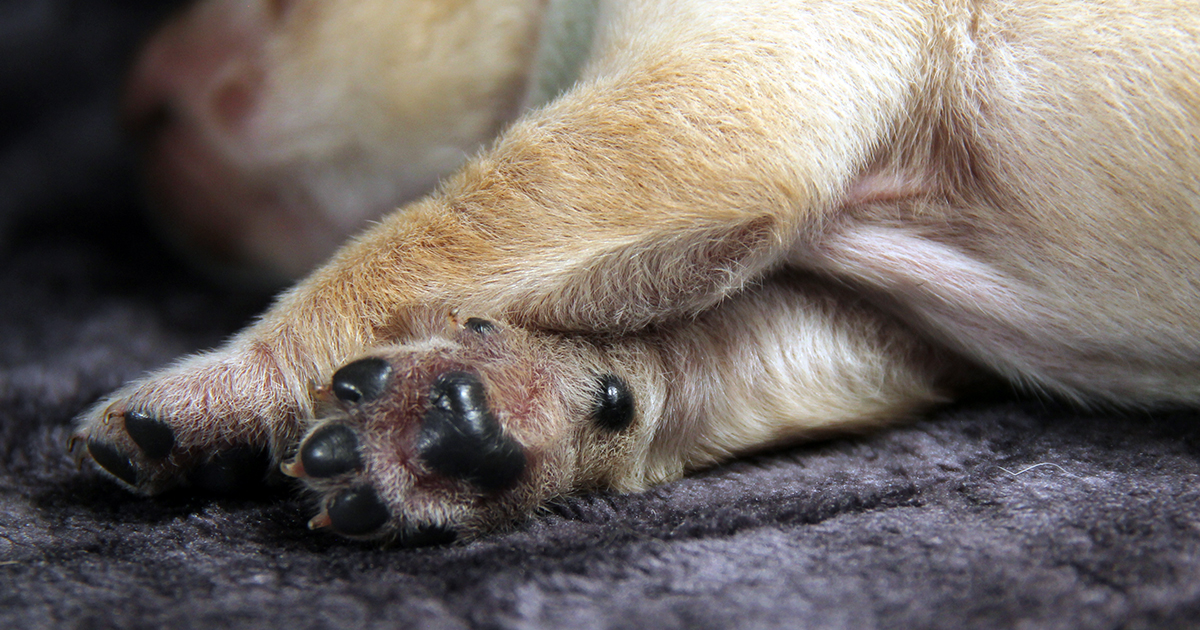 Everyone should have a chance to own a puppy!
As a small breeder with 1 or 2 litters a year, only a few puppies become available yearly for a growing list of interested families.  We are very selective with the families we place our labrador retriever puppies with.  We want to learn about you, your family and the new home you will be offering our puppies. We look forward to working through the process with you.
Health
At SoFlo Labradors, our puppies health is very important to us! We do our best to make sure the our puppies go home with their best paw forward! Each of the parents of our litters are DNA genetic for the following common genetic issues.
D Locus – diluted colors of the primary coat colors
Centronuclear Myopathy (CNM)
Exercise induced Collapse (EIC)
PRA, Rod-Cone Degeneration (PRA-prcd)
Dengenerative Myopathy (DM)
Polycystic Kidney Disease (PKD)
In addition to genetic testing, we also certify our dogs hips and elbows with the OFA. While no one can ever guarantee your Labrador will be free from hip dysplasia, this process helps to ensure only optimal dogs are used in our breeding program.
Puppies Come With
Microchip
Up to Date on shots at time of "go home"
Dewormed bi-weekly until "go home"
Veterinarian Health Certificate – exam
Genetic Health Guarantee
Socialization
At SoFlo Labradors we socialize with our puppies every day. Our puppies are raised in our home with our four children, cats and all of the dogs in the SoFlo Labrador's Pack.
We use the SoFlo Pack to help socialize, care for and teach your puppy social skills. The long term benefit of this process creates confident, outgoing pups. The parents of our litters are chosen for breed confirmation, long-term development of the breed as well as their temperament.
Picking A Puppy
How to reserve a puppy
We can certainly understand that when you see the perfect puppy you'll want to make sure that puppy will be yours.  It's very important that we match our clients with the perfect puppy that will enrich the client and puppies life. If you reserve a spot with an expected litter or young litter, picks are not made until the 8 to 9 week mark after our litter evaluation and temperament testing. From the interview process and our evaluations we will be able to recommend a match which will be the perfect puppy, but ultimately you have the choice based on your pick.
Our deposit is $500 and is non refundable if you back out, we do allow you to switch deposits to another litter in different situations. When accepting deposits, we will only accept deposits for the first 3 males and first 3 females. This helps to ensure that people who place deposits will get a puppy from the litter we are expecting.
The process begins first with a Puppy application which must be filled out first. Click Here to fill out your puppy application today!
Why SoFlo puppies are amazing
We are very deliberate with our breeding program. We make sure both the sire and dam have desirable temperaments, solid genetics, good health and are a match for personality and confirmation.
We aim for well bred, socialized puppies that have amazing personalities. All of our dogs are raised indoors and are socialized with our family. We have children ages 23,18,15,9 so you can expect your puppy to be:
Great with kids
Use to being indoors and part of the family
Socialized with our other animals & friends
Desensitized to loud noises, home life and other animals
Our philosophy is that puppies raised indoors with children tend to be more well rounded individuals as they age. We do also start potty training (bell training), leash training, grooming and basic obedience (sit, stay, come, leave it) as well as bite inhibition.